The Princesses WIP
---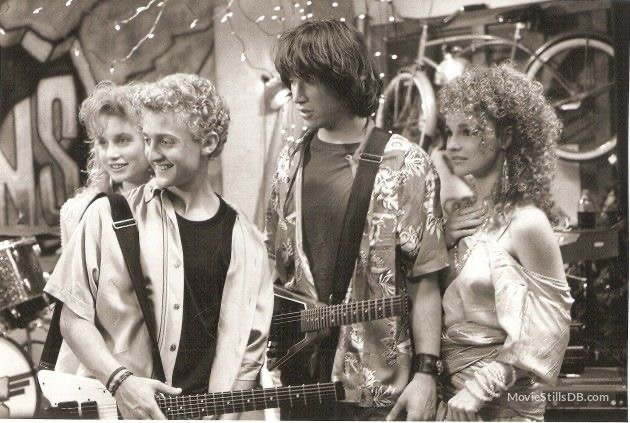 I actually feel like the more time I spend with this series the more I love the Princesses - Elizabeth and Joanna, so I decided to give the girls their own page! It's true that we don't spend a lot of time with them in the movies themselves (though Face the Music does give them a little more spotlight), but they do get some fun moments and characterization in several of the comics; so this page will be a little hub for details like that and some of my own thoughts about the Princesses as well!
---
Canon Characterization
Although I like the princesses a lot and do kind of wish we got to spend more time with them in the movies, I also don't think I consider it a flaw in the writing that we don't. Although their relationships with Bill and Ted are often a driving force in the plot (ie, Bill and Ted's Primary concern in Bogus Journey is returning to life so that they can make sure their Evil Robot Counterparts don't hurt the Princesses, and in Face the Music concern about the Song seems quickly displaced to a secondary concern in favor of preventing the loss of their marriages), the Bill and Ted movies aren't Romances, and we don't spend any particular time with any character outside of Bill and Ted. Outside of a handful of lines or some loose attitudes, we don't know a lot about Captain Logan, Bill's dad, Deacon, Missy, etc. either. The princesses don't feel uniquely sidelined to me, they simply aren't the main characters in the films.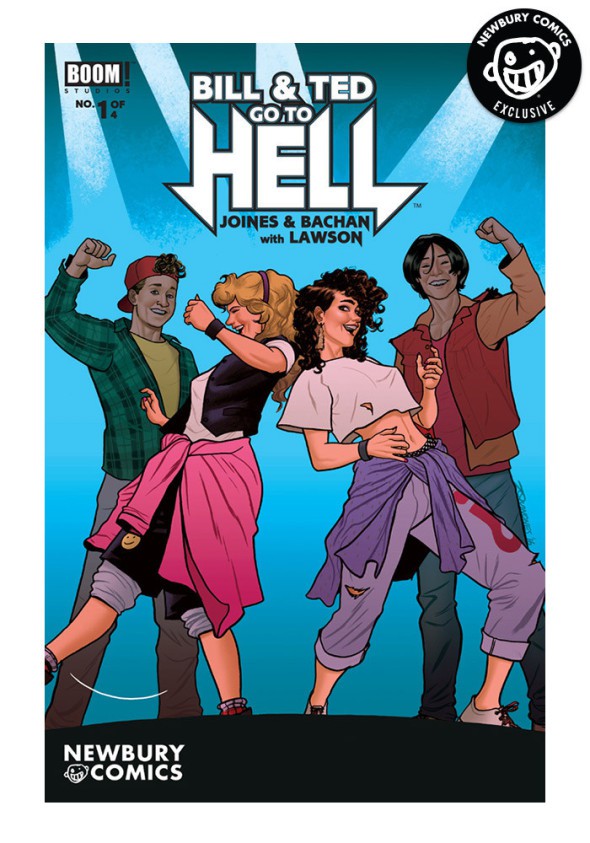 That does make it exciting that we get to spend a little more time with them throughout the various comic series though!!
The Princesses are consistently shown to be a more straightforward, grounding presence in contrast to Bill and Ted's more casual willingness to go with the flow. They're quick to stand up in a conflict, are extremely competent in a fight (a one-off bonus comic in the Bill and Ted's Most Triumphant Return series tells us that the girls were courted by several Knights and Paladins who used to give them lessons in an attempt to woo them), and are able to keep a level head in even the most dire of circumstances.
Contrasting their more 'helpless maiden' roles in Bogus Journey, Liz and Jo are definitely willing - even eager - to be the ones to finish a fight. In Bill and Ted Go To Hell, they're one of the only ones to successfully Fight their ways out of their personal hell scenes, and in Bill and Ted Save the Universe, they're quick to gear up in full suits of armor to go on a rescue mission when they deem it necessary. They're not exactly made hypercompetent or overly serious - they have moments of goofiness and never really lose the open excitement that they're shown to have in the movies.
They also get some expansion in the novelization of Bill and Ted's Bogus Journey. Despite their faltering attempts at using modern instruments at the end of Excellent Adventure, the book elaborates that their learning curve was much steeper than Bill and Ted's because "music was a big babe thing in the fifteenth century" - they just had to get used to the quality and version of the instruments available in the future. Although they did adjust to the twentieth century with relative ease, both the comics and the book allow that they did have some trouble with the transition - being grateful for modern luxuries while missing their Royal ones (such as Moats and legislative powers), and never quite losing their medieval vernacular (so Bill and Ted have quite a few history books in order to help decipher some of their language) even though they do adopt quite a bit of slang ("That would be most unrivaled" Joanna observes in chapter 2).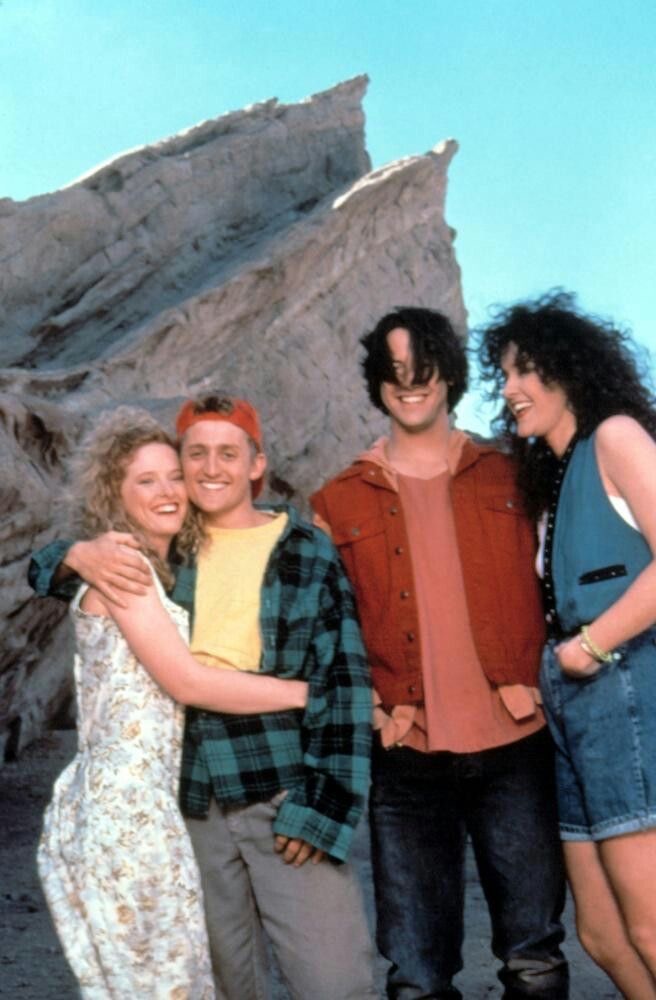 Although they don't exactly get a plethora of screen time in the movies, I do love what moments we do spend with them. I Adore the way Elizabeth headbangs alongside Ted when they tell Captain Logan that they got in to the Battle of the Bands comepetition. I love how often we see them check in with each other the same way Bill and Ted do. I think it's fun that Joanna seems to be more emotional than Liz is - she's the one who yells at the Evil Robots in Bogus Journey and the one who seems way more outwardly panicked over Bill and Ted's story about the future selves they met in Face the Music. Liz is more of a diplomatic presence - she's the one who interfaces with Bill and Ted first when they meet in Excellent Adventure, and the one who interjects to defend Ted when he calls them 'Princesses' to the couples' therapist in Face the Music - she's also the one to buckle down and admit that they wanted to try couples' therapy in the first place as an attempt to convince Bill and Ted to take a break on the song.
I think it's sweet how they seek reassurance from each other - Liz hiding behind Jo's shoulders or Jo reaching out to hold Liz's hand. I LOVE their air guitar moment towards the end of Bogus Journey. I think their forays into modern fashion in the first two movies are So much fun - and how they kind of seem to go back to it a bit in their Wise Old!Era in Face the Music, all funky colors and patterns and fabrics. I also think it's fun how, in the cut Excellent Adventure prom scene, they seem to have gone back to their traditional dresses for the 'formal' occasion.
---
Headcanons and more