Bill and Ted's Excellent Franchise
---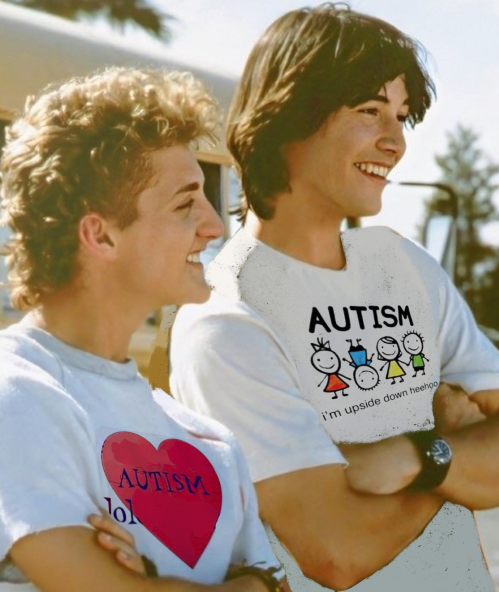 I have a deep, undying love for the Bill and Ted franchise. The films, novelizations, comics, cartoons; if it's out there I've seen it and probably even own it. I can quote basically the entirety of every movie. To say I love these dudes is almost something of an understatement. Decided it's about time they got their own dedicated corner of the archive.
A lot of this content has been archived from the old 'Bill and Ted's Excellent Online Adventure' site, better known as billandted.org, created by long time fan Linda Kay (with the help of several others). The site officially went down sometime in early 2022, but has been thankfully preserved by the Internet Archive's Wayback Machine. However, for ease of access, I've decided to copy some of my favorite pages from the old site here, to cut down on navigation and loading times. They're pretty easy to pick out, since I've done my best to preserve the original HTML of the site and it differs pretty significantly from my usual format. If you want to take a look through the archive of the site yourself, CLICK HERE!!
---
Pages
---
Misc. Archived Pages
---
Archived Script Variations
---
Update Log
07-24-23 - Added the Princesses page to the main menu even though I'm still working on it!! Also added some more sections to the comic page - blank for now because I haven't been able to get my hands on the comics in question yet, but I want to make sure they're ready for if/when I do!!
07-20-23 - Rewrote the essay I'd written about the Wyld Stallyns' music featured in Face the Music - reads cleaner and some details have been elaborated on further!
06/28/23 - FINALLY got around to adding in the page for my 2022 Ted Halloween costume lol
10/29/22 - Created page for the comics; still in progress, but added link to the index anyway!!
10/4/22 - Page Created. Majority of archived pages copied over. Personal pages copied over from the unlisted section and expanded into their own pages.